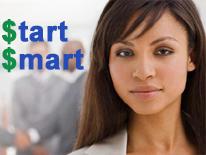 In an effort to broaden its agenda to include issues of relevance to young women and girls in the District, the Office on Women's Policy partnered with the American Association of University Women and the 'Women Are Getting Even' Project to conduct 'Start Smart' workshops for female students at Howard University.
The workshops are designed to teach young women preparing to enter the workforce how to determine their value in the labor market and effectively negotiate fair compensation from the very start.
As part of this effort, the Office on Women's Policy also drafted a Mayoral proclamation establishing April 19th as 'Equal Pay Day' in the District of Columbia, to highlight the need to close the gender wage gap and ensure equal pay among men and women for equal qualifications and equal work.